Theresa Bush, assistant professor of costume design at The University of Southern Mississippi's (USM) Theatre program, housed in the School of Performing and Visual Arts, serves as associate designer for "A Wonderful World," a new Broadway musical about the life and loves of jazz legend Louis Armstrong, beginning its pre-Broadway performances this week in New Orleans.
The play charts Armstrong's own musical path starting from the birth of jazz in his native New Orleans, with performances until Oct. 8 at the Saenger Theatre in NOLA, followed by an October 11-29 engagement at Chicago's Cadillac Palace. Afterwards, it is slated to head to Broadway later in the fall.
The production, produced by Christopher Renshaw and novelist Andrew Delaplaine, with an original book by Aurin Squire, features Tony Award® winner James Monroe Iglehart as Armstrong, known for his roles in Aladdin andHamilton. It is told from the perspective of the women in Armstrong's life and features most of the beloved songs recorded and made popular by him.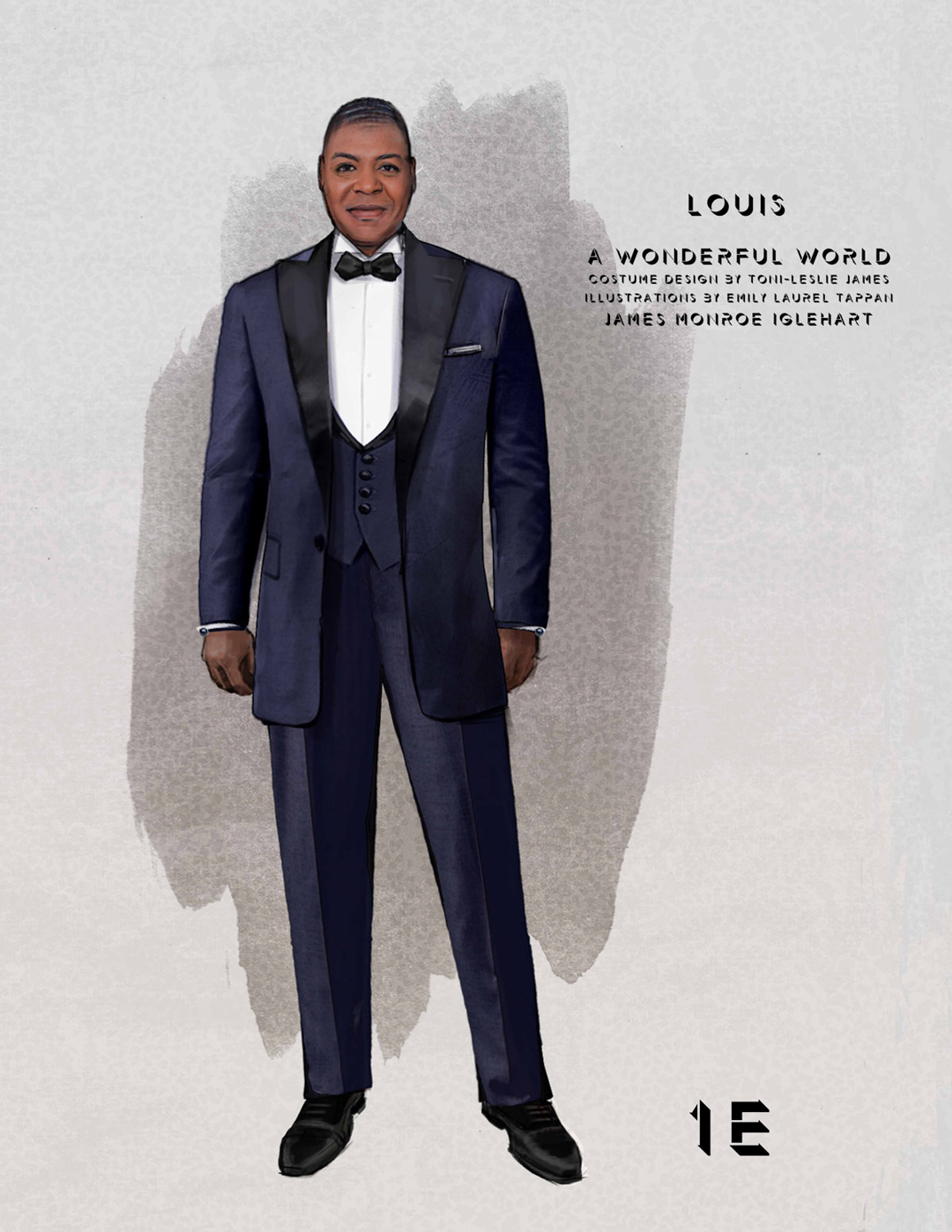 Bush had the honor to work closely with award-winning Broadway Costume Designer Toni-Leslie James, engaging in a collective and complex effort to bring the costumes to life.
She notes that the show spans 70 years and features four major locations, requiring an extensive pre-production research process and meticulous attention to period-specific details.
"One of the many highlights of working alongside Toni is her impeccable attention to detail," said Bush. "We always find a way to make the entire design process fascinating. We assembled a team of associate designers and illustrators, and in tandem with Toni, we brought each design to life while she continuously provided us with fresh research materials. In just one week, we managed to generate over 130 sketches."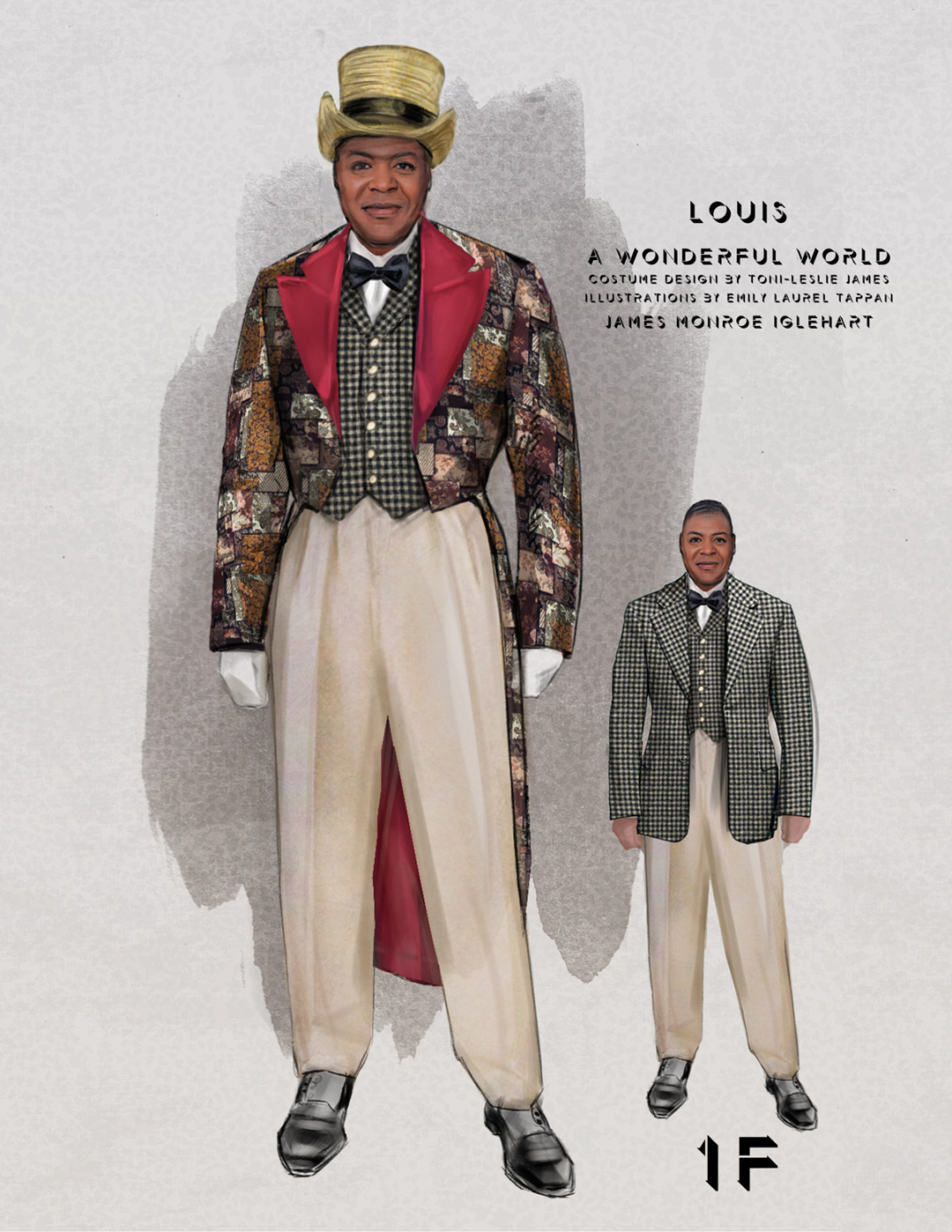 Once the sketches were in the team's hands, Toni and Bush diligently labeled and organized them to be able to extract valuable information from the sketches and research materials.
This culminated in the creation of an extensive shopping list, which included shoes and a compilation of fabric swatches. With this groundwork laid, the team set out to source the necessary items by initiating a competitive bid process in the bustling fashion district in New York City.
"Armed with our sketches and fabric selections, we initiated the competitive bid process, reaching out to tailors and costume shops in the bustling fashion district," said Bush. "This phase is always exciting because it involves seasoned tailors who have dedicated their lives to their craft, meticulously analyzing and deconstructing each sketch to decipher the intricacies required for the construction and fitting of the garments."
Bush notes that Armstrong's costume track, inspired by his album covers, consists of eleven custom-built suits and several high-end accessories.
"We got to work with the projections team to identify and recreate the costumes he wore on his album covers. Afterwards, we were able to host photo sessions to recreate the scenes with both the lead, James Monroe Iglehart, and the understudy performer, Aaron Michael Ray."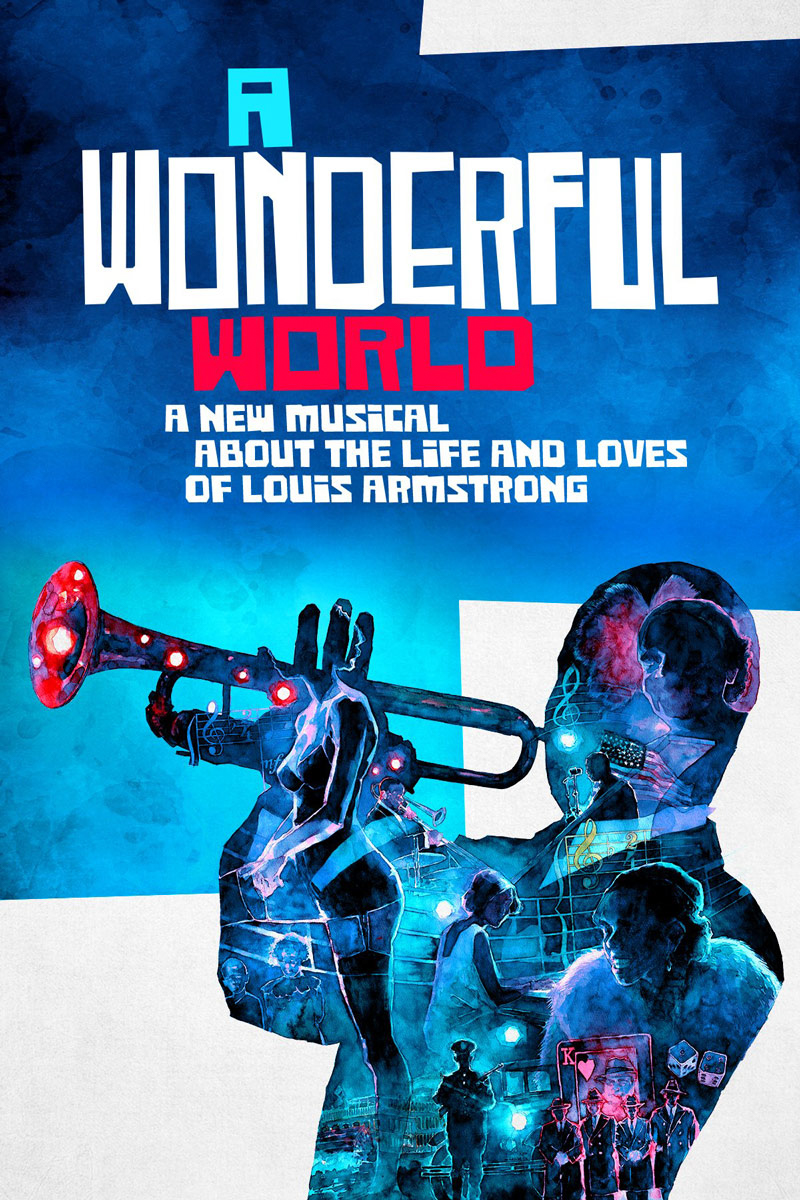 After the endeavor of bringing the costumes to life, Bush says she loves all the looks created.
"We worked so hard on bringing the costumes in the show to fruition that I fell in love with all the looks; however, if I had to choose a favorite ensemble stage image from a musical number, I would say the Hollywood number at the top of Act 2 because the costumes and dancing fill up the stage in a dynamic way."
As for the production, Bush highlights that hosting a pre-Broadway run of the show in NOLA and mirroring the path of his musical career makes it even more special.
"The first musical number is called "Basin Street," and the historic Saenger Theatre is located on that same street in a part of New Orleans known as Storyville, where Armstrong started his musical career. This show taps into all the emotions and meets the standards of a successful Broadway musical, so we hope audiences love it as much as the production team does."
Bush says that this type of engagement is essential for her efforts to become a better educator and mentor for her students at USM.
"One of my strongest assets as an instructor is my professional presence. It is essential for me to stay relevant, so my students can benefit from my network when they graduate. Additionally, staying up to date with what is happening in the field helps me become a better instructor, as I can more effectively convey to my students the environment into which they are launching their careers."
Purchase tickets and find out more information about New Orleans and Chicago engagements.